OffCourse™
OffCourse™ is the world's most flexible slalom course and revolutionizes the way we ski. Just make sure to find the best spot on the lake, any lake and the OffCourse™ will create an instant temporary slalom course on the fly.
★ Ski the course on the best spot on the lake, any lake.
★ Ski up to 50 consecutive turns.
★ Cut your fuel consumption and carbon emissions.
★ Easily adjust marking distance to suit beginners.
★ Minimum maintenance compared to a regular course.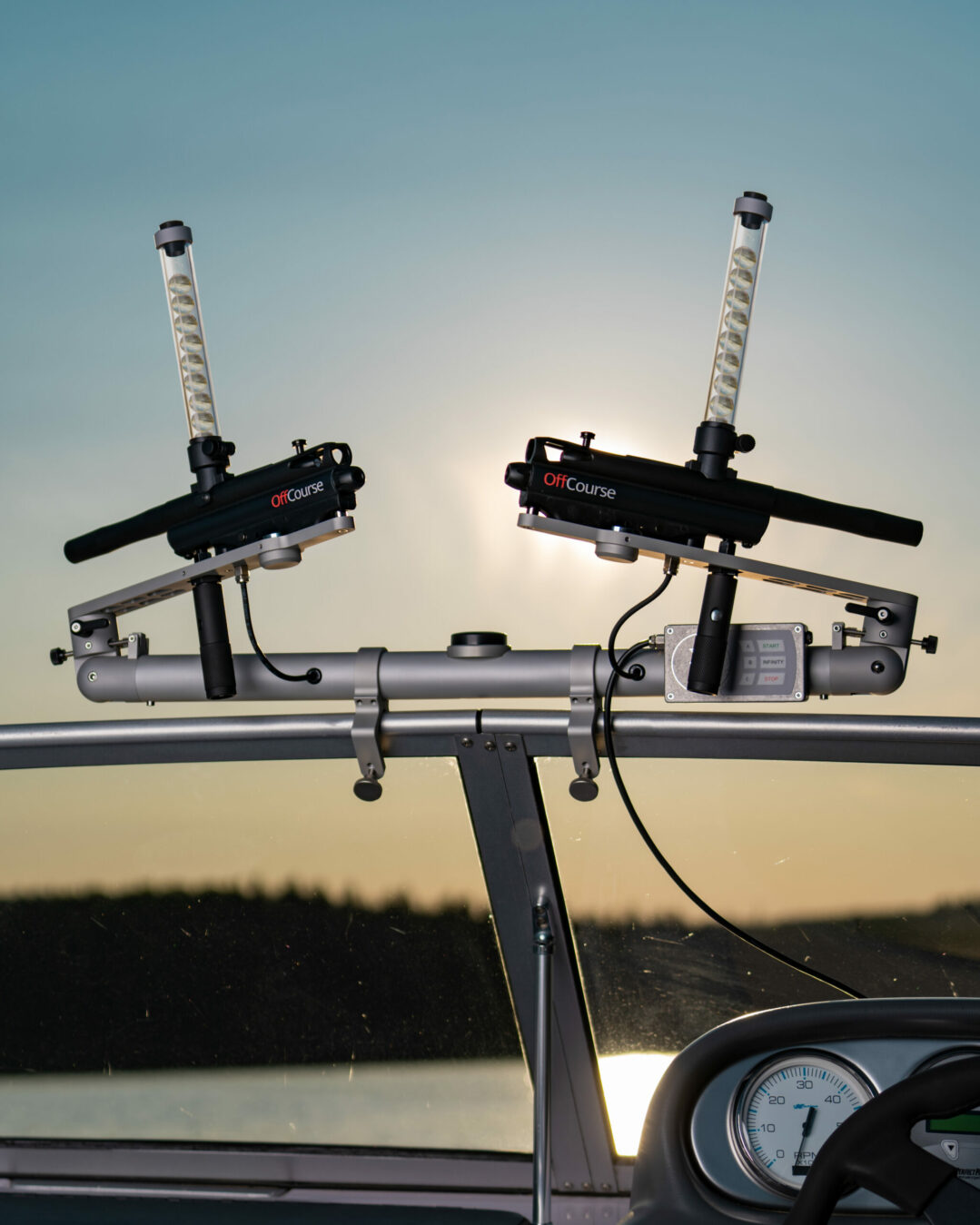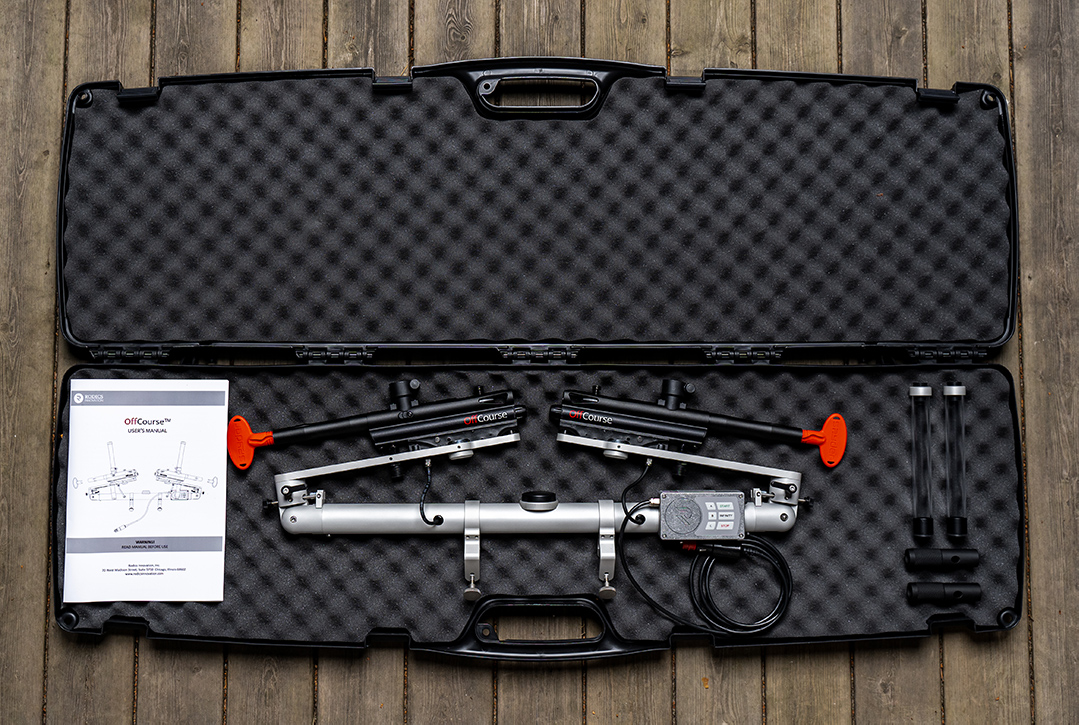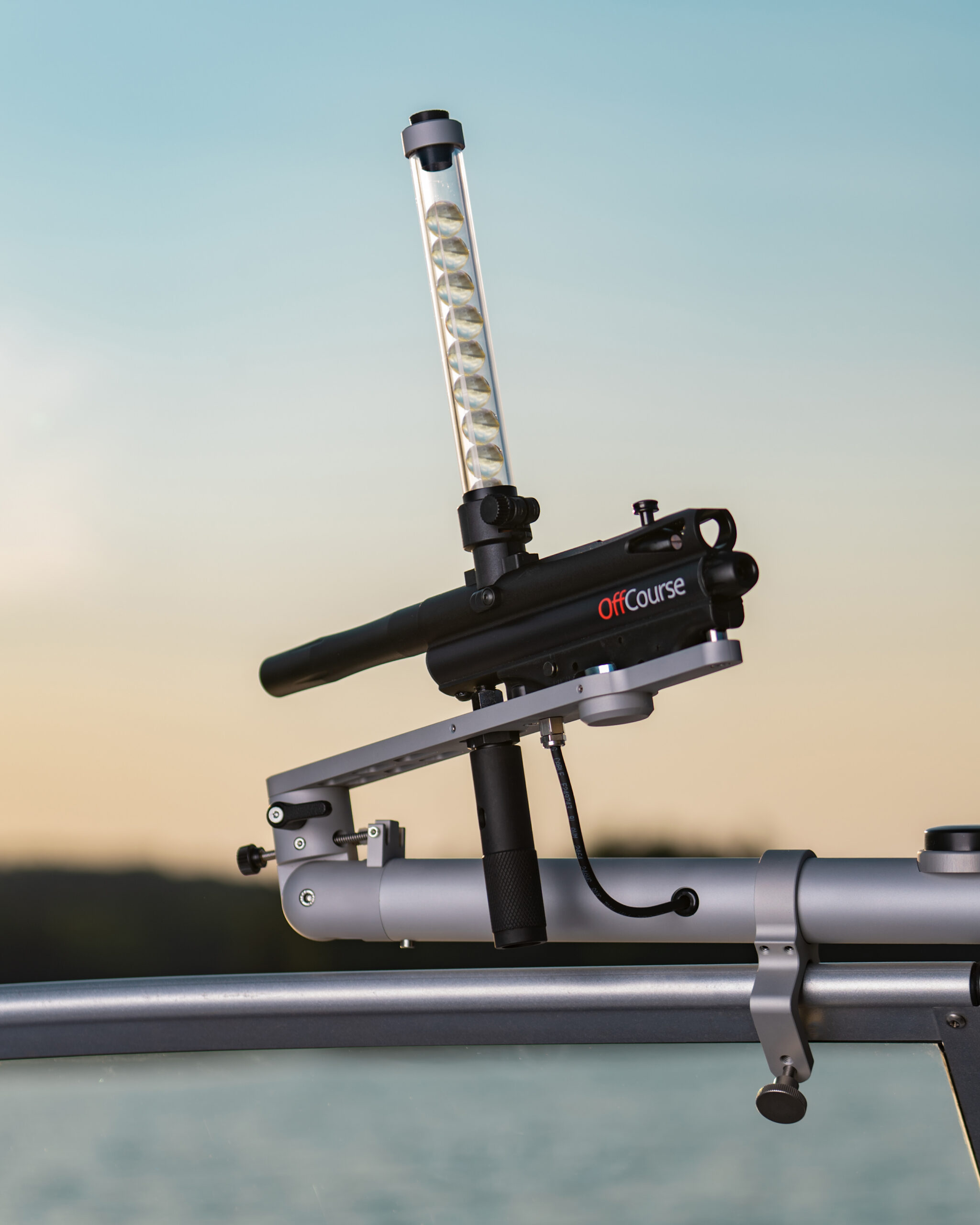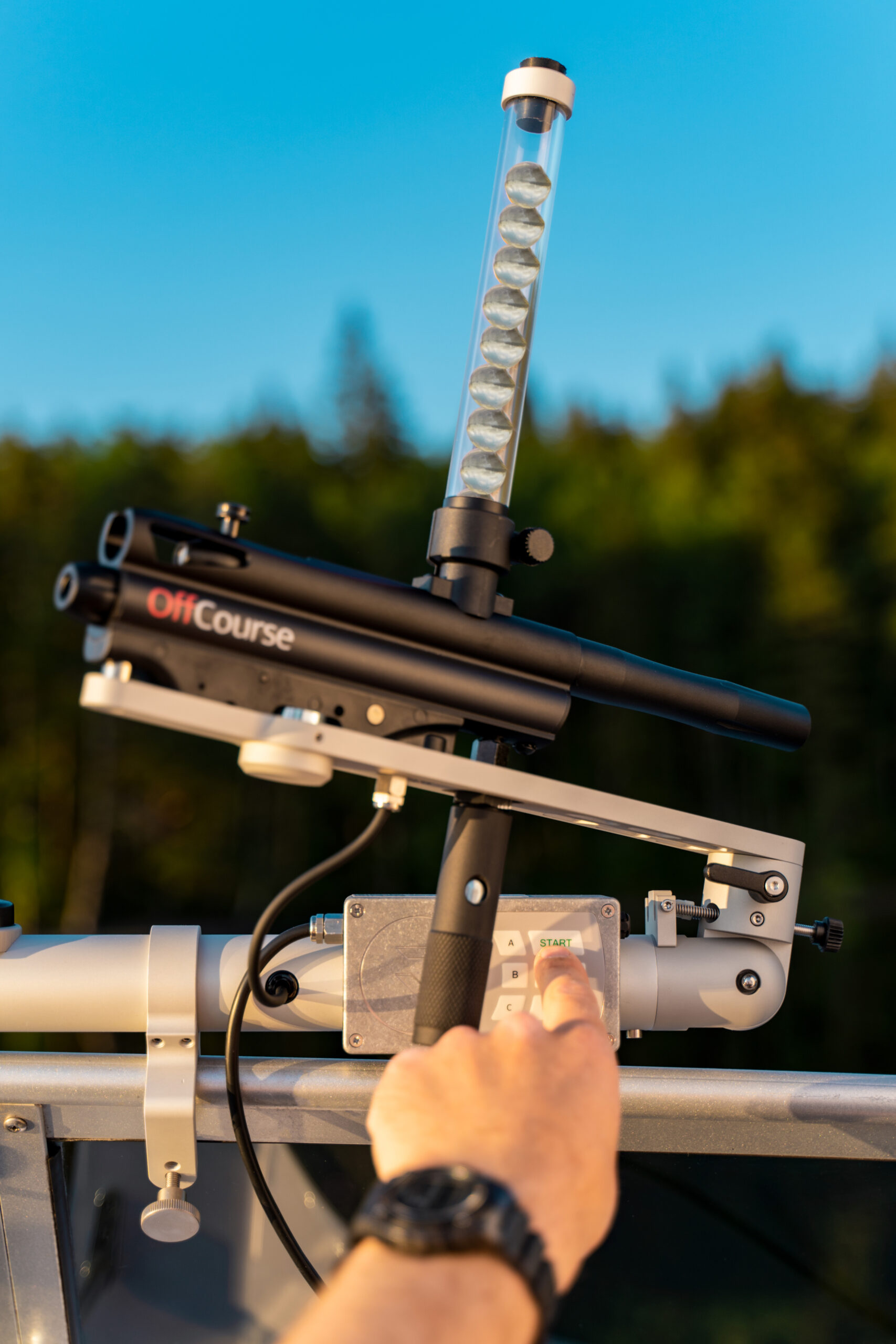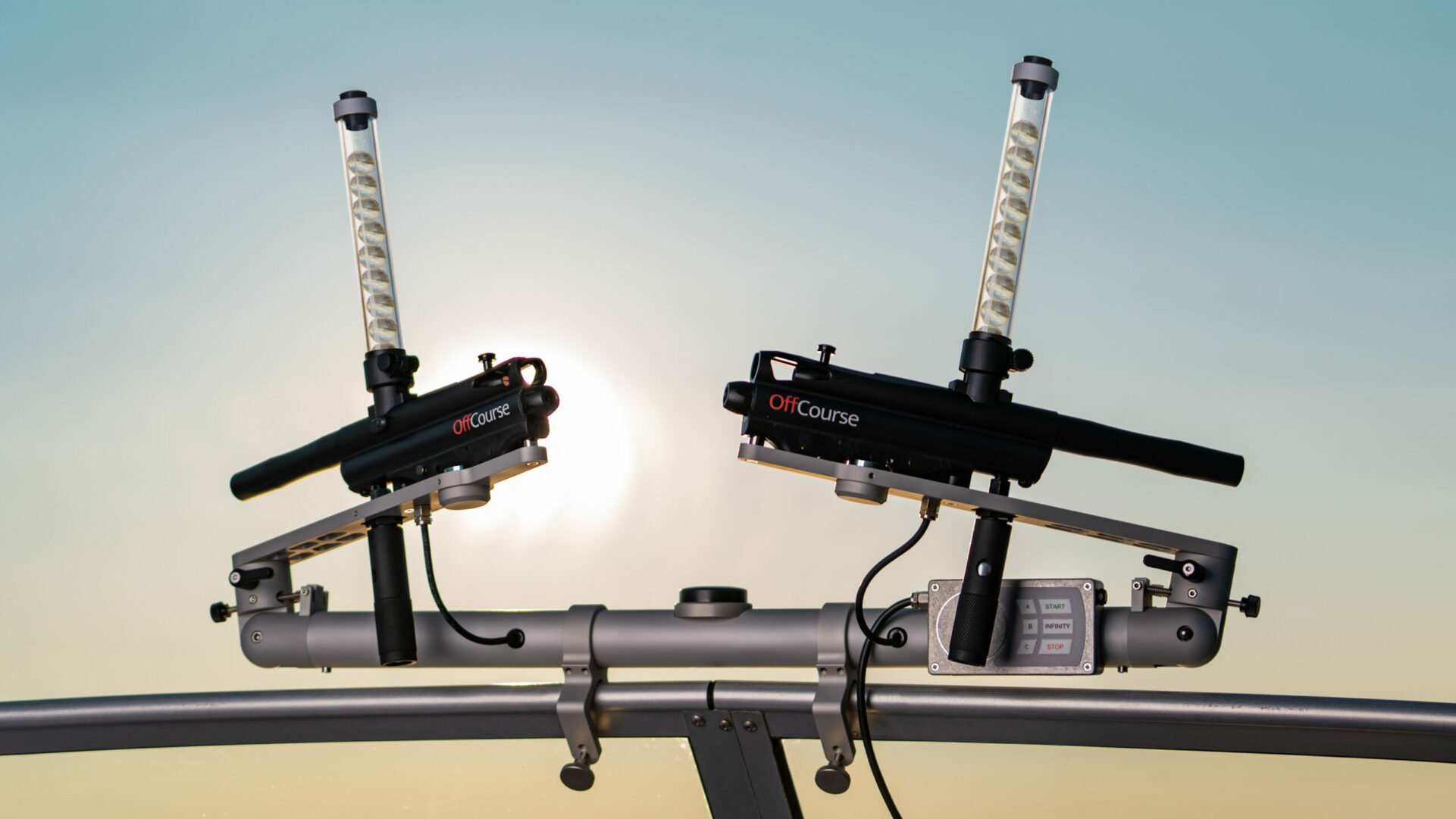 Longer description
OffCourse™ is a dream come true. Countless hours of research and development, lake tests, and late-night soldering has boiled down to this.
A water ski slalom course that instead of using buoys shows you where to turn with a splash on the water surface. It mounts on top of your boat window header. Two pressurized markers fire biodegradable projectiles that create a splash on the water surface, where the buoy normally would be.
It's powered by standard 12g Co2 cartridges and via the boat's internal 12V outlet.
The automatic control systems algorithm is based on GPS data and makes sure that the splashes come just at the right time. All your driver needs to do is choose a program and push START.
The standard magazines contain 24 projectiles, you choose if you want to ski six turns at a time or all 24 at once.
We've spared no expenses, the OffCourse™ is made out of machined anodized high-quality aluminum and stainless steel just to make sure that it has the performance that all slalom skiers are looking for.